Dinner Menu and Free School Meals
Free School Meals Please can we encourage all parents to register for free school meals. Details of the current eligibility criteria are available via the link below together with the application form.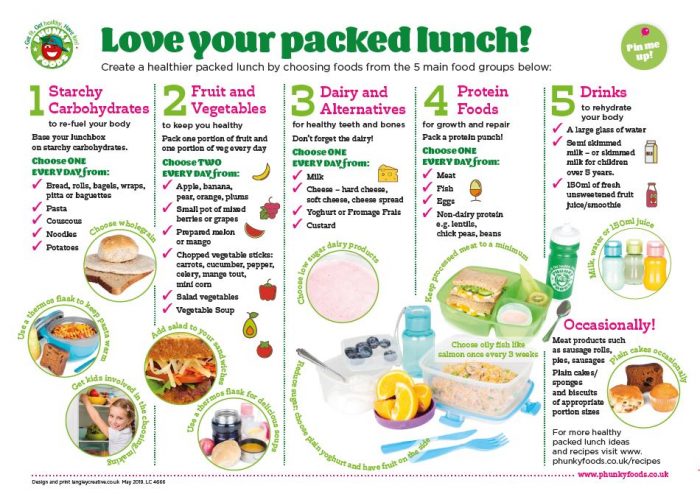 How to pack a well balanced lunch box - focus on the food groups
To be in-line with the School Food Standards a reasonable school packed lunch policy might look something like this:
Packed lunches should include:
at least one portion of fruit and one portion of vegetables every day.
meat, fish, eggs, or a non-dairy protein (e.g. lentils, kidney beans, chickpeas, houmous, peanut butter, falafel) every day.
oily fish, such as salmon, at least once every three weeks.
a starchy food such as any type of bread, pasta, rice, couscous, noodles, potatoes or another cereal every day.
a dairy food such as milk, cheese, yoghurt, fromage frais or custard every day.
a drink of water, fruit juice or smoothie (maximum portion 150ml), or semi-skimmed milk or skimmed milk, yoghurt or another milk drink.
Packed lunches can occasionally include:
meat products such as sausage rolls, individual pies, corned meat and sausages.
cakes and biscuits, but encourage your child to eat these as part of a meal, and be mindful of appropriate portion sizes.
Packed lunches should not include:
salty snacks such as crisps.
confectionery such as chocolate bars, chocolate-coated cereal bars, processed fruit bars and sweets.
sugary soft drinks, such as squash and fizzy drinks