Attendance
Attend Today, Achieve Tomorrow!
Children can't help being sick. Sometimes they have an illness that will require time off school and a visit to a doctor. However, taking regular days off soon adds up.
Sometimes our children have coughs or colds. They may not feel like their normal selves, but they are probably well enough for school.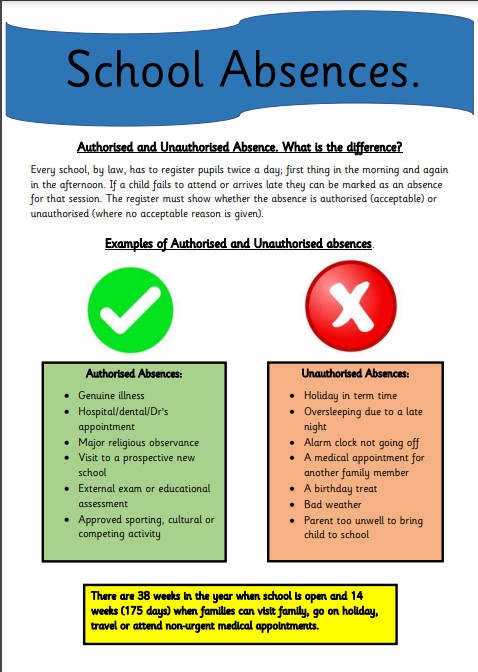 As parents we are asking you to stop and think before you allow your child to stay off school.
Are they well enough to attend school?
Is your child's attendance already a concern?
Would it help if you came in before lunch to give paracetamol or medication ?
Is there anything worrying your child at school or home?
Who could you speak to?
Class teacher/Teaching Assistant
Pastoral Lead - Mrs Glynn
Attendance Admin Officer – Mrs McLean

New Start Time 08:45 - 15:15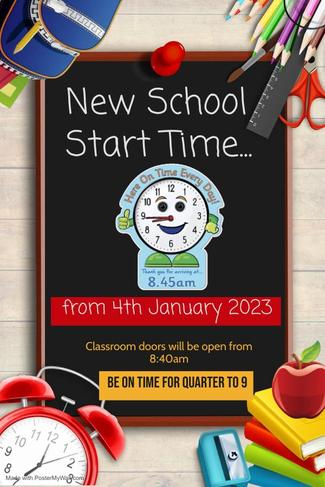 School Start Time
At Royton Hall school starts at 8:45 am. However, our doors are open from 8:40am to make it easier for parents/carers to get their children here on time, and it also creates a calmer start to our school day.
Any child who arrives in class after 8.45 am will be registered as Late while the Register is open ('L' code in the register).
The registers are legally closed by the office 25 minutes after the start of the school day. This means that if your child arrives late, after the Register is closed at 9.15am, this will be classed as an unauthorised absence ('U' code in the register). This counts as half a day's absence.
If your child is going to be late due to an urgent medical appointment please ensure that the office is informed and have seen proof of the medical appointment either before or after they have attended.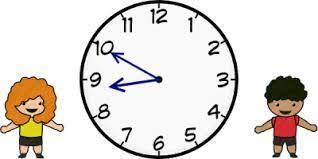 Leave of Absence
If a parent or carer wishes to request a period of absence for their child, they are requested to write to the Headteacher by completing the appropriate leave of absence form, which can either be found below or collected from the school office. This should be done at least 2 weeks in advance and before any flights or holiday bookings are made.
There is no entitlement to time off in term time
Royton Hall can only grant a leave of absence in exceptional circumstances (this can be found in our Attendance Policy)
There are 38 weeks in the year when school is open and 14 weeks (175 DAYS) when families can visit family overseas; go on holiday; travel or attend non urgent medical appointments. So, before you ask for leave of absence, please consider… Is your request for leave of absence exceptional?
If the request is denied, the school will inform the parent of the reason and the request will be noted in the school (electronic) register.
Absence which is taken and not authorised could be liable for a Fixed Penalty fine £60 per parent, per child. This fine will double to £120 if not paid within 21 days. Unpaid fines will result in court proceedings leading to a criminal record for unpaid fines.